All is not well with Sister Derby as she greatly received what she did bargain for after destroying the internet with latest pictures
Ghanaians descend massively on a photo posted online by a famous entertainer who is a sister of the controversial musician Wanlov the Kubolor, who appeared in the popular movie Coz Ov Moni, Deborah Vanessa Owusu-Bonsu popularly known as Sister Derby claiming she is 'adamant' and pretending as she is not in Ghana.

The 'African Mermaid' posted the picture on her Facebook ward with the caption; "ɔmu se d3n? ( Meaning how does it look) at Sogakope Beach Resort", she was spotted wearing a complete transparent perforated long sleeve, while a black pillow case found in between her legs that looks like a parachute, very tempting and attractive as it stands to entice men who have problems with their libido.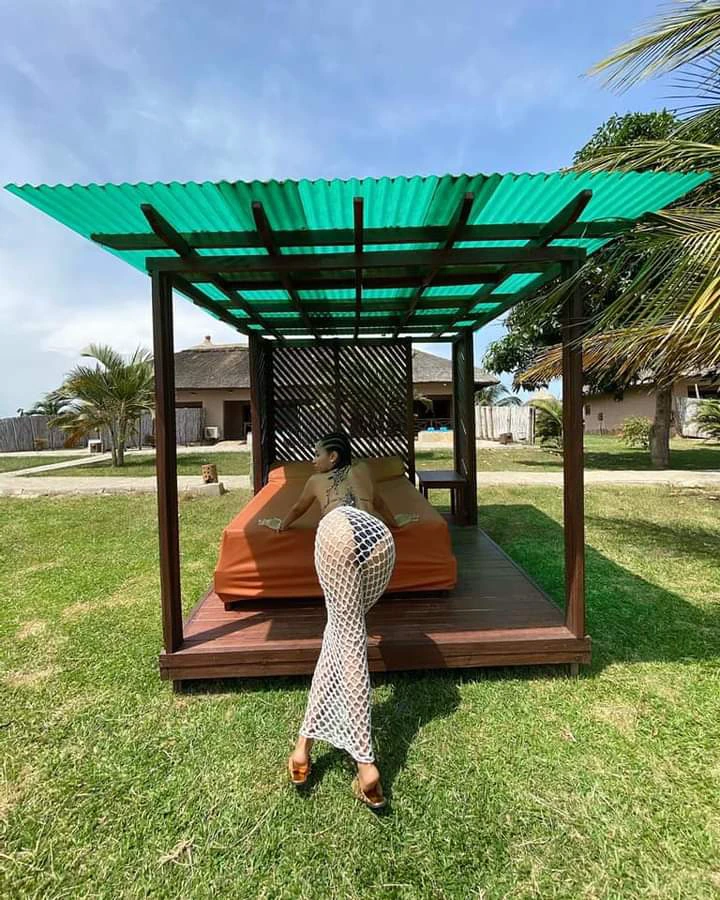 Some session of Ghanaians seems to have a big problem with the picture as they shared their thoughts saying she didn't take a clue from what happened to their colleague sisters in the showbiz industry that landed her serving 90 days jailed sentenced, but there she is showing black pant to the general public and will soon be cited for nudity and jailed with a heavy sentence.
They added that Polo can't go down alone and at least should have other partners to enable her organize celebrities jam for the prisoners to enjoy too.
On record Poloo wasn't jailed because she was naked rather she was jailed because she was naked in front of a kid.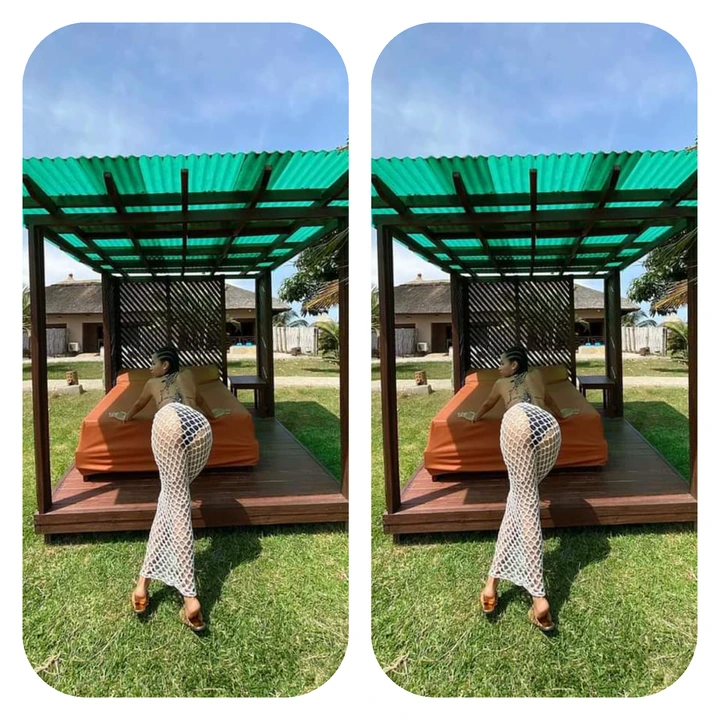 Frankly speaking this our era celebrities who have adopted this before gaining popularity have really contributed to the downfall of most pastors in the country, while they pray and God doesn't reveal himself.
How can men of this generation get prophetic eyes to see vision while we have such women in our era who will do nothing than body showing.
At least they should learn from Becca, Efya and the others and remembered to put integrity above their brand because one day, they are going to get somebody to settle down with.