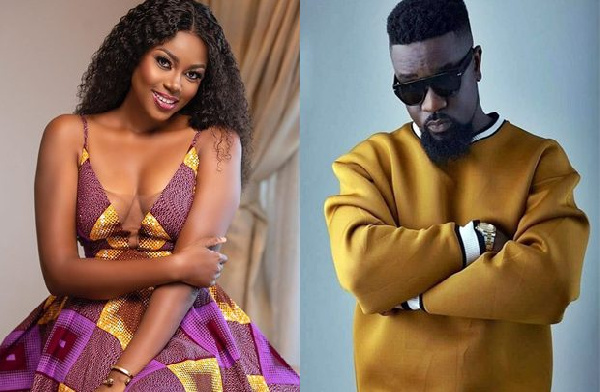 I Wasn't Ready, But I Told Yvonne To Keep The Baby – Sarkodie Reveals.

Ghanaian hardcore rapper Sarkodie has revealed that she was not ready, but he asked Yvonne Nelson to keep the pregnancy, and he did not force her to abort the baby.
Yvonne Nelson and Sarkodie have been in the news recently after the popular actress launched her book I'm Not Yvonne Nelson. In the book, Yvonne said she had an affair with the Ghanaian rapper, and she got pregnant, but Sarkodie denied his responsibility and had to do an abortion.
After this, some netizens have been criticized Sarkodie for being so heartless. But we all don't know the story inside, so it was something many celebrities and fans were concerned about the family of Sarkodie.
But Sarkodie has replied to Yvonne Nelson with a new song titled Try Me. According to Sarkodie, he wasn't ready at that time, but he told her(Yvonne Nelson) to keep the baby, but she said she had to complete her education, so the only option was to abort the child.
Sarkodie said he was trying to stay away from Yvonne Nelson when she came with the pregnancy news, and he asked her to go and see his doctor, but she refused and recommended her friend's doctor instead.
He continued saying he was not the only person she was sleeping with, so she must mention all of them and should stop making it looks like he forced her into the abortion.
In the song, Sarkodie said Yvonne Nelson was never looking for love.
I got angry when you make the thing look like I forced you to do an abortion, He said.
Stop the personal attacks and takes the blame for all the bad choice in your life, besides the book is selling not because it's good but because negativity sells, Sarkodie said.
Download the song and listen; Sarkodie -Try Me (Yvonne Nelson Reply)