Evergreen – Yaaba (Kwame Enumde) Ft. Sarkodie (Prod. By Young OG Beatz)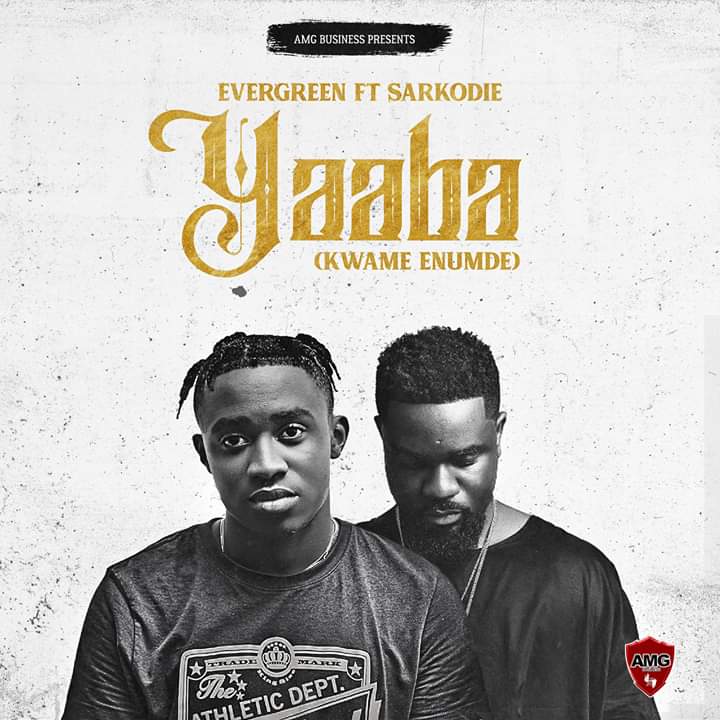 Evergreen – Yaaba (Kwame Enumde) Ft. Sarkodie (Prod. By Young OG Beatz)

Foremost Ghanaian rapper and Amg Business rap machine Evergreen after a long wait drops off the much anticipated Azonto banger titled – "Yaaba" (Kwame Enumde). The song features Ghana's most decorated rapper – Sarkodie who blessed the song with his powerful verse.
The rapper is signed under Arab Money Gang and he has made his name known with his recently released six track-listed Green Tape which is available on iTunes for purchase. Rapper and Singer EverGreen who hails from Takoradi which is no doubt the most gifted city of Ghana.
Yaaba by Amg Evergreen featuring Sarkodie got a few minutes of it teased barely a week ago where Sarkodie shared a free verse on Twitter and it is aimed at Sarkodie campaign to #BringbackAzonto.
Yaaba / Kwame Enumde was produced by Young OG Beatz. Listen to it below and don't forget the hashtag is #Yaaba.