BREAKING: Sergio Busquets reunites with Lionel Messi at Inter Miami. Inter Miami have announced the signing of Sergio Busquets on a free transfer market and he is set to sign a contract until the end of 2025.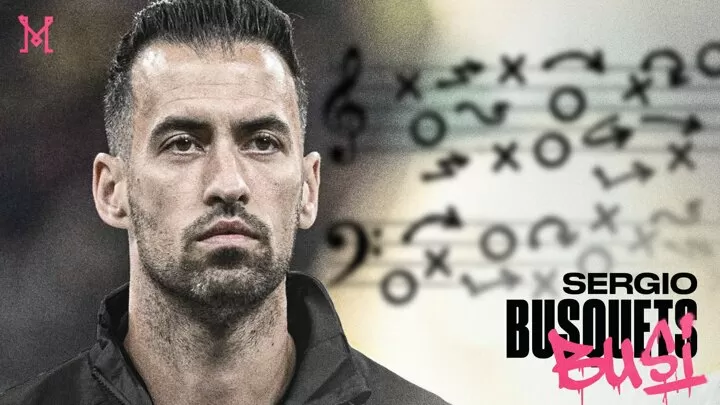 Busquets opted against signing an extension at Barcelona after captaining the team to the 2022/23 La Liga title.
Barcelona wanted to retain the veteran midfielder, on a one year contract renewal, but he wanted a deal until 2025, and Inter Miami made their move.
Busquets' switch to Miami allows him to link back up with Lionel Messi after the iconic Argentina captain was confirmed at the club last week.
Both players are expected to make their club debuts before the end of July as part of an exciting new project in Florida.
Busquets' contract mirrors Messi's agreement in running to the end of 2025, due to the alternate structure of the MLS season.
Club owner Jorge Mas claimed a move for Busquets continued to underline their ability to attract star names despite the growing challenge posed by the Saudi Pro League.
Moreover, Hundreds of Argentine fans have gathered outside Inter Miami's DRV PNK stadium to celebrate Messi's arrival.
A few hours before the official presentation of Lionel Messi as an Inter Miami player, the Argentine community living in Miami and South Florida gathered in the parking lots of the stadium to celebrate the World Cup winner's arrival.
Messias 305, referring to the Miami area code, is the name of the group that led the celebration in Fort Lauderdale. More than a hundred fans sang songs about Messi and the Argentina national team while enjoying a typical Argentine asado with two grills that looked like they had been brought directly from Rosario.
"El Messias is the greatest, he came to Miami to change history… 'Y ya lo ve, y ya lo ve, esta es la hinchada de Lionel,'"they chanted on the south side of the DRV PNK Stadium.
In addition to the asado and the music, fernet – a typical Argentine drink – and mate (mate) were being passed around among the supporters. Boca, River, Tigre, Racing, Newell's and Inter Miami jerseys mingled in the crowd. There is no doubt that Messi will not be alone in his new MLS adventure.